We profiled more than a dozen communities around the US that had successfully completed significant river enhancements, similar to those contemplated in St. Charles. Four were stronger examples than the others: Salida, Colorado; Columbus, Georgia; Greenville, South Carolina and Richmond, Virginia.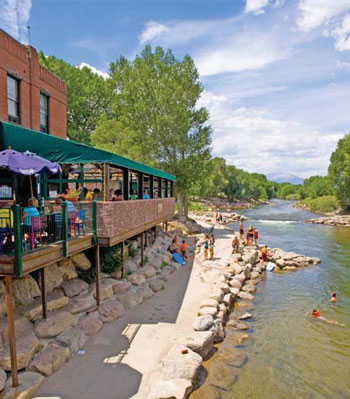 Salida, Colorado
A kayaking course has been implemented in the river, as well as a waterplay area similar to the one envisioned for St. Charles. As a result the community has seen an increase in visitation from other parts of Colorado and adjacent redevelopment has turned the river into a community asset.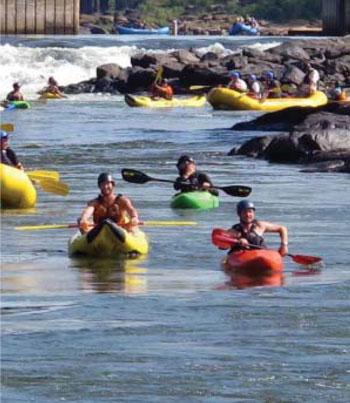 Columbus, Georgia
Columbus, and its neighboring city Phenix City, Alabama benefited from the removal of dams on the Chattahoochee River, the addition of a new bridge and improvements to an existing bridge. The river itself has been changed into a recreational environment with rafting, kayaking, canoeing, obstacle courses and waterplay in the river, and new paths for trail sports on the banks.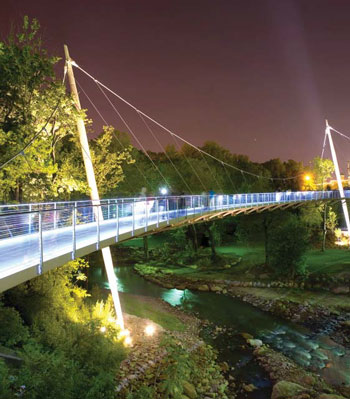 Greenville, South Carolina
Unlike Columbus, Greenville took out a vehicular bridge and replaced it with a signature pedestrian bridge over natural water falls in the downtown. The city also significantly improved all of the river frontage, saving some historic structures. On the south bank significant new urban development followed, including a new hotel and new commercial and residential development.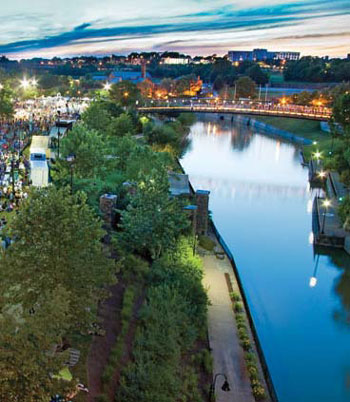 Richmond, Virgina
The James River in Richmond already had rapids that attracted kayakers, although the river was badly polluted and lined with industry. As that situation was reversed, the water quality improved as the industry moved away. Subsequently, there has been a considerable amount of development along the river banks and the river itself has been claimed by the local populace for constant use and a series of successful festivals each summer.
* Refer to Appendix for more information, including images and statistics, on these comparable communities.