St. Charles might hire economic consultant to study for Fox River plan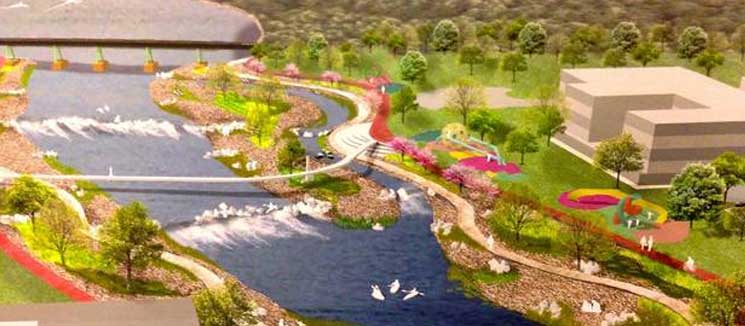 A plan to create more recreational opportunities along the Fox River in St. Charles includes a revamped riverwalk and the potential for kayaking, canoeing and rafting.
Courtesy of the city of St. Charles
Community leaders have spent years developing a vision to transform downtown St. Charles into a hub for water recreation and outdoor activity. But some city officials first want to know if the proposed attractions along the Fox River would make economic sense.
Kayaking, surfing and white-water rafting are among the activities St. Charles could host if the project comes to fruition. Aldermen acting as a committee Monday voted 4-3 to hire a Chicago-based consultant to help determine whether those upgrades would boost tourism, increase tax revenue and generate an overall return on investment.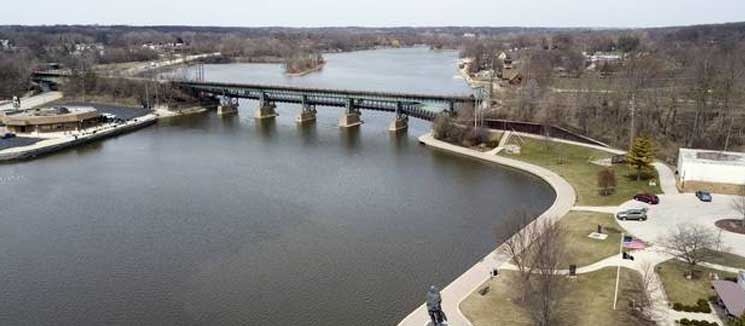 St. Charles officials want to work with a consultant to determine whether proposed improvements along the Fox River corridor would generate a return on investment.
Brian Hill | Staff Photographer
HVS Convention, Sports & Entertainment Facilities Consulting was among three firms to respond to the city's request for qualifications for an economic impact and cost-benefit analysis. If approved by the city council, the company's services would have a base cost of $72,000, plus up to $5,500 in additional expenses.
"We understand that the purpose of this study is to help you make decisions about how you're going to invest in these attractions," HVS managing director Tom Hazinski told the planning and development committee. "That's our goal."
The city, park district and River Corridor Foundation have a hand in the Fox River plan, which calls for removing the existing dam, constructing a new adjustable dam and creating navigable rapids suitable for kayaking or rafting. Proposed improvements also include new walking paths, pedestrian bridges, a children's play stream, an observation platform on the railroad trestle and various other recreational amenities.
A feasibility study completed last year determined the project would be doable from a regulatory and engineering standpoint. Before investing in the preliminary engineering work – for which the city budgeted $400,000 this year – St. Charles officials indicated they wanted more information about the potential economic impact, said Rita Tungare, community and economic development director.
Alderman Ron Silkaitis said Monday he believes the HVS study and its financial projections will be beneficial when it comes time to make decisions down the road.
But Aldermen William Turner and Art Lemke, who voted "no," said they don't want to put more money into the project unless the park district guarantees its financial support moving forward. "We're putting the cart before the horse," Turner said.
Alderman Maureen Lewis cast the third dissenting vote.
Though the economic study would be funded by the city, Tungare said the park district was involved in choosing a firm and determining a scope for the desired analysis. Alderman Rita Payleitner said that collaboration is encouraging.
"They're partnering with us to get answers," she said.
The study, which would take 12 to 14 weeks, would focus on the Fox River and its surrounding properties from the railroad trestle to Prairie Street. The end product also could be shown to potential developers and investors, officials said